Awards and Honors
Ameer to receive 2021 Clemson Award from Society for Biomaterials
December 23, 2020
The honor is given to someone who has produced important work in a variety of technical media
IIN-affiliated researcher Guillermo Ameer has been named the recipient of the 2021 Clemson Award for Contributions to the Literature from the Society for Biomaterials.
The Clemson Award for Contributions to the Literature is given to someone who has made significant contributions to the literature on the science or technology of biomaterials. The importance of the contributions is evidenced by systematic publications in technical journals, significant critical analyses and/or reviews, frequent citations and referencing of the contributions by independent writers, and/or the publication of major works.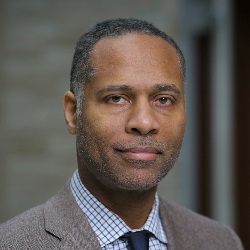 Ameer is the Daniel Hale Williams Professor of Biomedical Engineering in the McCormick School of Engineering and a professor of surgery in Northwestern's Feinberg School of Medicine. He also is founding director of Northwestern's Center for Advanced Regenerative Engineering.
The honor is the latest for Ameer, who was named a fellow of the National Academy of Inventors (class of 2020) and the American Association for the Advancement of Science (class of 2019). A prolific author of academic papers, Ameer holds numerous patents. In 2020, an innovative orthopedic medical device fabricated from a novel biomaterial pioneered in Ameer's lab received clearance from the US Food and Drug Administration (FDA) for use in surgeries to attach soft tissue grafts to bone.
Ameer was nominated for the award by Robert Langer, a professor at the Massachusetts Institute of Technology (MIT).
"Guillermo earned his PhD with me at MIT, and he was a very impressive student," Langer said. "I've been amazed at, and very proud of, all the terrific accomplishments he has made in biomaterials throughout his remarkable career at Northwestern."