Nanotechnology at Northwestern
Meet REU student Juliana Trujillo and her mentor, Anthony Petty
August 14, 2019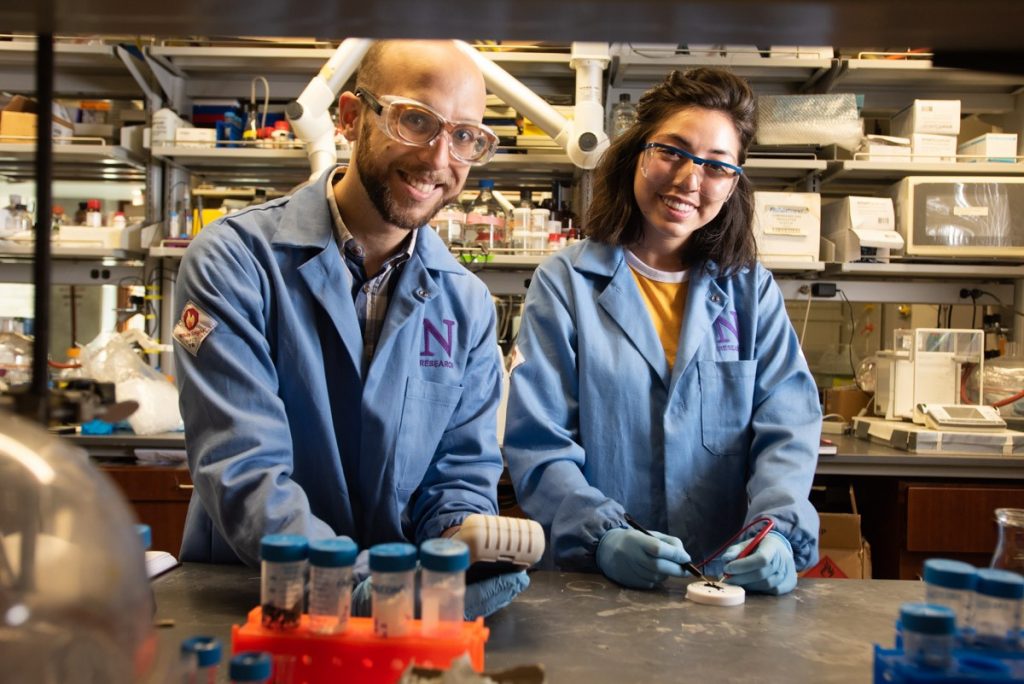 Through the IIN's Research Experience for Undergraduates (REU) summer program, funded by the National Science Foundation, select students engage in full-time nanotechnology research at Northwestern over nine weeks, this year from June 24 through August 23. To date, nearly 385 students have gone through the IIN's REU program. We asked REU student Juliana Trujillo and her mentor Anthony Petty, a postdoctoral scholar in Guillermo Ameer's lab, about their experience in the REU program.
What has the REU program provided you that regular school-year study hasn't?
Juliana: This REU is a completely project-based program and I get to focus on research and experience the lab work daily. I've also gotten the chance to speak with everyone involved in the daily graduate school culture–professors, post-graduates, PhD candidates, and masters students–about the process and their own experiences.
Anthony, what has it been like mentoring Juliana?
Anthony:  Juliana has been great. She's very willing to try and learn new techniques and grind through troubleshooting and data analysis.
Juliana, What have you learned from Anthony?
Juliana: Anthony is a chemist by training, with no formal background in biology or engineering, but has made himself valuable in multiple biomedical engineering lab groups. He is innovative and intelligent, two qualities I admire greatly. He works hard and is dedicated to the projects he works on. I have been inspired by all his work and help.
What have you found most rewarding about your experience this summer?
Juliana: Being able to be involved in the process of the experiment, and learning as the project goes along. It is hard to do a holistic project in the amount of time available in the summer, but it is rewarding to think of the implications my research will have in future work.
What do you think the benefits of the REU program are for students?
Anthony:  I think it gives students a general sense of what's possible. Eight weeks isn't enough time to really get into a research project, but students can see and experience the tools and facilities that are available. This can start to suggest the types of research the REU student may be interested in doing for their graduate work—or, just as importantly, what types of work they are definitely not interested in doing.
Juliana: I have learned many new skills during this REU, and gained insight into the graduate student life. I am so appreciative of the opportunity to work at Northwestern in the IIN REU program, I have enjoyed my time here immensely!