David G. Kabiller
Founding Principal, AQR Capital Management, LLC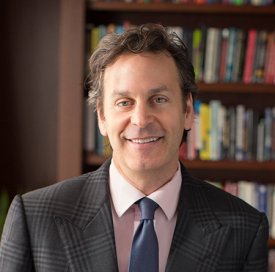 David Kabiller is a Founder and the Head of Client Strategies at AQR Capital Management, overseeing client relationships, business development and strategic initiatives. He initiated AQR's international growth and its introduction of mutual funds and reinsurance as well as the creation of the "AQR University" symposia series and the AQR Insight Award for outstanding innovation in applied academic research. David has co-authored papers on topics including derivatives, enhanced indexation, securities lending, insurance-linked securities, hedge funds and the secret of Warren Buffett's investing acumen.
He is a member of Northwestern University's Board of Trustees and has been a guest lecturer at the Kellogg Graduate School of Management and Harvard Business School. He also is a member of the Board of Trustees for the Terra Foundation for American Art. Prior to AQR, he was a vice president at Goldman, Sachs & Co., where he established and maintained relationships with the chief investment officers of many of the largest pension and endowment funds in North America. He earned a B.A. in economics and an M.B.A. from Northwestern, where he received an athletic scholarship to play tennis and was named to the Big Ten's Academic All-Conference team.
Through a generous donation from David, the IIN has established the $250,000 Kabiller Prize in Nanoscience and Nanomedicine and the $10,000 Kabiller Young Investigator Award in Nanoscience and Nanomedicine to recognize individuals who have made a career-long, significant impact in the field of nanotechnology applied to medicine and biology. The Kabiller Young Investigator Award recognizes individuals who, in the last few years, have made discoveries in the same arena with the potential to make a lasting impact.