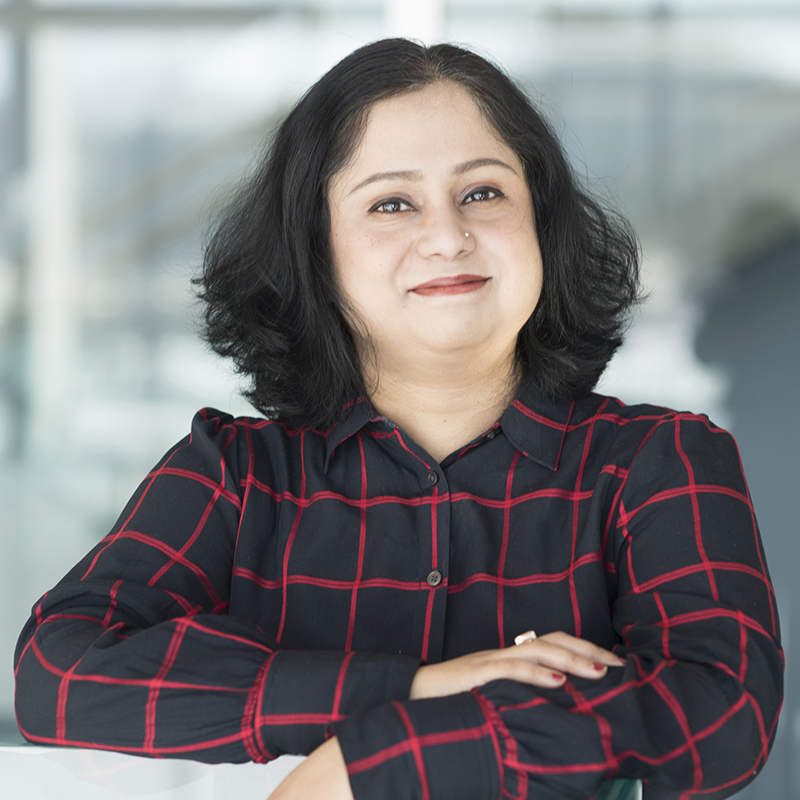 Tanushri Sengupta joined IIN in September 2014 as senior laboratory manager. She brings organizational leadership, management skills, and significant research experience to the position.
Originally from Gwalior, India, Tanushri was trained in developmental biology under James Biker at Mount Sinai School of Medicine, where she studied the effect of transcription factors on globin gene switching and hematopoiesis. She then spent five years as a postdoctoral fellow with Dr. Alexander Minella at Northwestern Feinberg School of Medicine, studying the role of cell cycle regulators in cancer progression. Tanushri has a BSc in biology, and a master's degree in clinical biochemistry, from Jiwaji University in Gwalior.
Tanushri lives in Evanston with her husband and two children, and enjoys spending time on the lakefront and at Chicago's zoos and museums.