Awards and Honors
Professor Vinayak P. Dravid selected as Microanalysis Society Fellow
May 13, 2019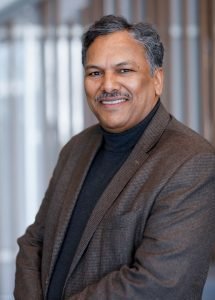 EVANSTON, Ill.—Professor Vinayak P. Dravid, International Institute for Nanotechnology (IIN) Director of Global Initiatives and Steering Committee Member, and NUANCE Center Director, has been selected as a new Fellow of the Microanalysis Society (MAS). As one of one of 26 in the Inaugural Class of Fellows, he will be presented with this distinguished award at the 2019 M&M conference in Portland, Oregon.
The MAS Fellow distinction was established to recognize eminent scientists, engineers, and technologists in the field of microanalysis of materials and related phenomena.
The International Institute for Nanotechnology at Northwestern University is an umbrella organization that represents and unites more than $1 billion in nanotechnology research, education and supporting infrastructure.